The people who live outside India and have obtained a status of NRI (Non-Residents of Indians) are recognized as NRIs. Today, so many people are living in foreign countries in search of quality education and a better career. Even though they have become a citizen of other nations for some reason, they have love and respect for Indian culture, values, and traditions. If you're an NRI and searching for a life partner from India, then visit a trusted matrimonial site to find the true Indian soulmate.
Why Finding an Indian Partner is Difficult for an NRI?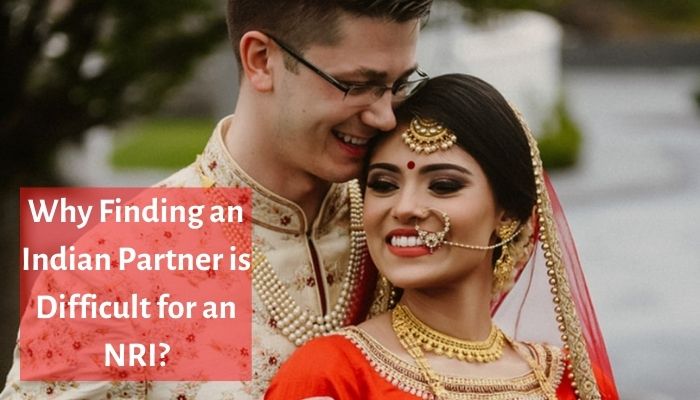 Marrying someone from the Indian community seems complicated for NRIs. There are multiple reasons for it. For example, cultural differences, different lifestyles, different upbringing, longer distances, etc.
Indians are closer to their tradition and mostly prefer doing their son or daughter's wedding with a person close to their circle and living within the nation. They don't want their child to marry an individual who is out of their instant reach. Most NRIs stay independently in foreign countries. Hence, it becomes difficult for a person to live alone.
Another reason is that Indian families treat marriage as the union of two families, individuals, and a community. Hence, they can be strict about blood relations, qualifications, and lifestyle to strengthen the bond. All these are the main reasons why Hindu marriage is usually performed within the nation.
How NRI Can Find a Compatible Spouse in India?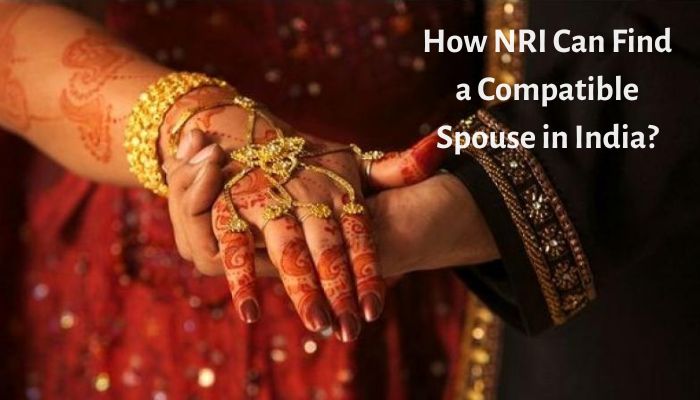 The most useful way to search for a perfect life companion is through matrimonial sites. There are many perks of using these sites. They contain plenty of verified profiles from various castes, religions, and backgrounds. Every detail of a person is verified thoroughly before adding their details to the profiles.
The biggest advantage of using such sites is that one can save time by avoiding the need to meet every individual personally until they find the best one. On these sites, you can sort and compare various profiles. To get more confident about your decision, you can interact with them through messages or video chat.
Which Indian NRI Matrimonial Site is Good?
Wedgate Matrimony, the pioneer in online matrimony, provides an extensive database of NRI profiles (NRI groom and bride) with eligible matches from India and abroad. The profiles are categorized on the basis of several different parameters. Some of them include profession, educational background, country, etc.
 Don't miss: Things to Keep in Mind before Marrying an NRI