Just like in all other communities, there are multiple marriage rituals in the Aggarwal tradition. Just learn about some of them.
1. Rokna or Engagement
It shows that the search for the soulmate has stopped and two families of the couple are coming together. The bride's father or other male member applies a tilak on the groom's forehead to welcome him into their family. The groom's family presents gifts to the bride.
2. Teeka
The bride's and groom's father perform a small puja. The bride's family members put a tilak on the groom's forehead and present some sweets and gifts to him and his family.
3. Godh Bharai
The groom's family place makeup, jewelry, gifts, clothes, doll, and sweets in beautifully decorated baskets on the bride's lap.
4. Sangeet

It is a musical and dance get-together with female family members and relatives of the bride. The bride sits on a silver chowki surrounded by her family and the groom's family.
5. Haldi or Tel Baan
A paste of mustard oil, curd, fresh milk, turmeric, and herbs is applied on the feet, knees, arms, shoulder, and face of the groom and bride.
6. Mehendi

The groom's family sends the mehendi to the bride. Then, the mehendi ceremony is performed in the bride's home with beautiful designs made on her feet and hands.
7. Kangana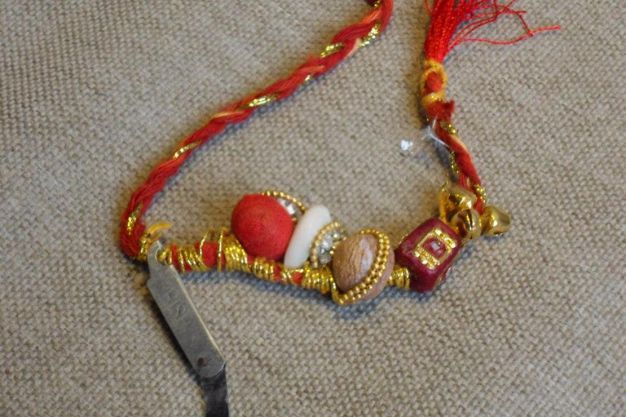 The bride and groom have tied a sacred thread (kangana) on their right wrists to protect them from evil eyes.
8. Ganesh and Gaur Puja
Ganesh Puja marks the start of wedding festivities. In Gaur Puja, a would-be bride is worshipped as Goddess Parvati or Gauri.
9. Mangal Phera
The couple takes 7 rounds around the sacred fire.
Wedgate Matrimony provides matrimonial services through which you can meet your Aggarwal bride or groom for a beautiful wedding.
Frequently Asked Questions
Q1. What is the significance of marriage in the Aggarwal community?
A1. Marriage holds immense importance in the Aggarwal community as it is considered a sacred bond that unites two individuals and their families.
Q2. What is the typical age for marriage in the Aggarwal community?
A2. In the Aggarwal community, individuals typically get married in their late teens or early twenties, although this may vary based on personal choices and circumstances.
Q3. What role does astrology play in Aggarwal marriages?
A3. Astrology plays a significant role in Aggarwal weddings, as horoscopes are matched to ensure compatibility and a harmonious union.
Q4. What are the essential components of the wedding ceremony in the Aggarwal community?
A4. The key components include the "Jaimala" (exchange of garlands), the "Pheras" (circling the sacred fire), and the "Kanyadaan" (giving away the bride).
Related:- Mission of Marriage – 3 Crucial Aspects for Husband