A multicultural wedding or fusion wedding is a wedding of two people from different religious or cultural backgrounds. Couples from different religious and cultural backgrounds encounter challenges when planning a multicultural wedding as they need to honor the background and beliefs of both families. To help you out with easier multicultural wedding planning, we have come up with some highly useful tips.
1. Open Communication with Both Families
Openly communicates with your spouse and their families to learn about their traditions, rituals, and customs. Prepare a list of all important traditions and include those which are meaningful for you and your would-be partner.
2. Choose a Venue and vendors Carefully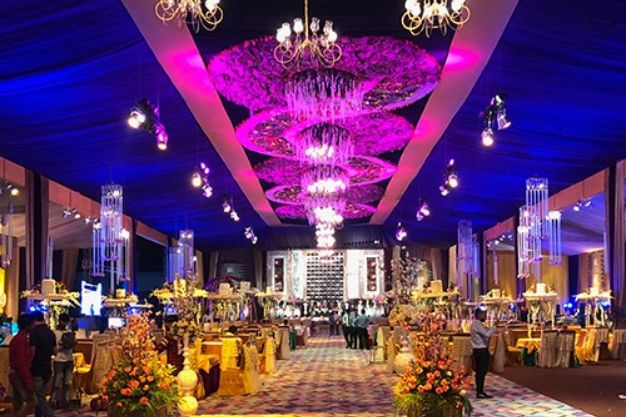 Some venues have standard wedding packages and don't allow customized services. For example, some ballrooms don't permit the open flame essential for Pheres ceremony in an Indian wedding due to the fire code. So, pick the vendors and venue that will accommodate you.
3. Hire a Wedding Planner
Another tip for effortless multicultural wedding planning is to hire a wedding planner having rich experience in planning multicultural affairs. They'll make the entire planning stress-free with effective and logical decision-making.
4. Include Attires of both Cultures
Either swap traditional outfits or wear your cultural attire respecting your culture. You may also go with including a combination of both cultures into one look. For example, wearing attire in the culture of your partner with jewelry of your culture.
5. Cuisine
Incorporate the fusion of traditional food honoring the culture of both parties by having food stalls with unique cultural themes. Try to be inventive with different varieties of food and drinks.
Wedgate Matrimony has become the leading matrimonial site by helping numbers of people in changing their Relationship status. Experts help in organizing, managing, and completing all wedding arrangements.
Don't miss :- Top 5 Wedding Trends That Will Rule In 2023: From Dresses To Décor